Judge Gil Jones, Credentialed Distinguished Mediator (TMCA1) & Retired District Judge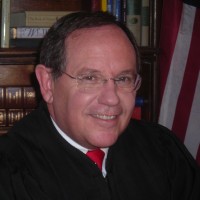 After 16 wonderful years serving the people of the 33rd Judicial District of Texas, I retired from the active bench on December 31, 2012. In January a new career began, one of dispute resolution through mediation and arbitration. I now practice solely as a mediator, a Credentialed Distinguished Mediator (TMCA), and in other areas of dispute resolution.
When you are ready, the attorney taking the lead in booking a mediation session can go directly to the Schedule Now page for detailed guidance, or click on the Schedule Appointment button below. I accept both half-day and full day sessions. Clients should take a look at the For The Clients page for advance information and can pay be credit card using the button below.
If you already have a mediator, I am also available to consult with attorneys on mediation strategies and preparation. Lastly, I am also available for single arbiter arbitrations.
Contact me at  or by phone to 830-201-0050.
Mediations are conducted at 1307 2nd Street, Suite D, Marble Falls, TX.
Some general information:
Come dressed comfortably. We will be casual.
For full day mediations lunch will be provided.
Coffee, water and light snacks are available.
Wi-fi is available.
See! I can be casual.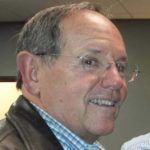 Scheduling, Fee Schedule, cancellation policy & Payment by credit card
My fee schedule changed in October 2016 and may be found here.  The cancellation policy may be found here.
Schedule Appointment  or click here for detailed instructions
IRS Form W-9 for Judge Jones   Payments payable to "GUILFORD JONES" please.
Satisfaction survey. Doesn't take long to fill it out. Much appreciated.
What is a Credentialed Distinguished Mediator (TMCA)
Although my prior law practice and judicial tenure qualified me legally to conduct mediations, I recognized that mediation requires a different skill set than that of a trial court judge. Therefore, I have completed both the basic and advanced family mediation certification courses and have gained the experience to be credentialed by the Texas Mediator Credentialing Association as a Distinguished Mediator. I adhere to its Code of Ethics. You can see what others are saying about my services on the reviews page. That's the short version and the long version can be viewed here.
Location and area served
Mediations are usually conducted at my mediation suite at 1307 Second Street, Suite D, Marble Falls. (directions and maps), but at other locations if needed. While I primarily mediate and arbitrate cases from Burnet County, Llano County, Blanco County and San Saba County, I am happy to also mediate in Travis County, Williamson County, Brown County, McCullough County, Gillespie County, Kendall County, and beyond.
It is my hope that this site will aid the process of dispute resolution in Texas through interesting articles, comments from astute readers and links to some of the excellent blogs by other mediators.
Without a doubt, Mediation Makes the Difference™ as do all forms of dispute resolution.
To navigate through the site graphically, click here.
Texas Mediator Credentialing Association ↩