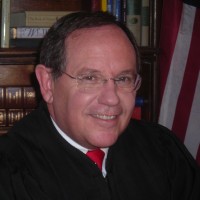 After 16 wonderful years serving the people of the 33rd Judicial District of Texas, I left the active bench on December 31, 2012. In January a new career began, one of dispute resolution through mediation


combined with continuing to sit as an assigned ("visiting") judge when asked.
When you are ready, the attorney taking the lead in booking a mediation session can go directly to the Schedule Now page. Clients should take a look at the For The Clients page.
Although my prior law practice and judicial tenure qualified me legally to conduct mediations, I recognized that mediation may be a somewhat different skill set than that of a trial court judge. Therefore, I have completed both the basic and advanced family mediation certification courses.
It is my hope that this site will aid the process of dispute resolution in Texas through interesting articles, comments from astute readers and links to some of the excellent blogs by other mediators.