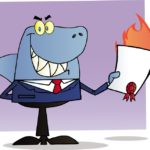 I loved seeing this blog post. While on the bench, I actually saw a couple of these. While this blog discusses it in terms of a business environment, I can imagine other situations in Guardianship and Estate cases.
You and your business partner are fighting. He hires a lawyer and has the company sue you. What's wrong with this picture? Why is our company suing me instead of him? How did he hire a company lawyer without my agreement? How can he use my company (and my money) against me? This happens every day. And, yes, its not right. Your partner didn't have authority to hire the lawyer. The lawyer didn't have authority to sue to. But you can send the lawyer packing and get the suit dismissed using this little known rule.
Fryar, E. (2017, April 13). How to Kill a Perfectly Good Lawsuit with a Motion to Show Authority in Texas. Retrieved from http://blog.shareholderoppression.com/blog/motion-to-show-authority-texas
The article is worthy of a full read.